The World's Most Captivating Immersive Space Experience
INSPIRED BY NASA MISSIONS
EMBARK ON A JOURNEY TO SPACE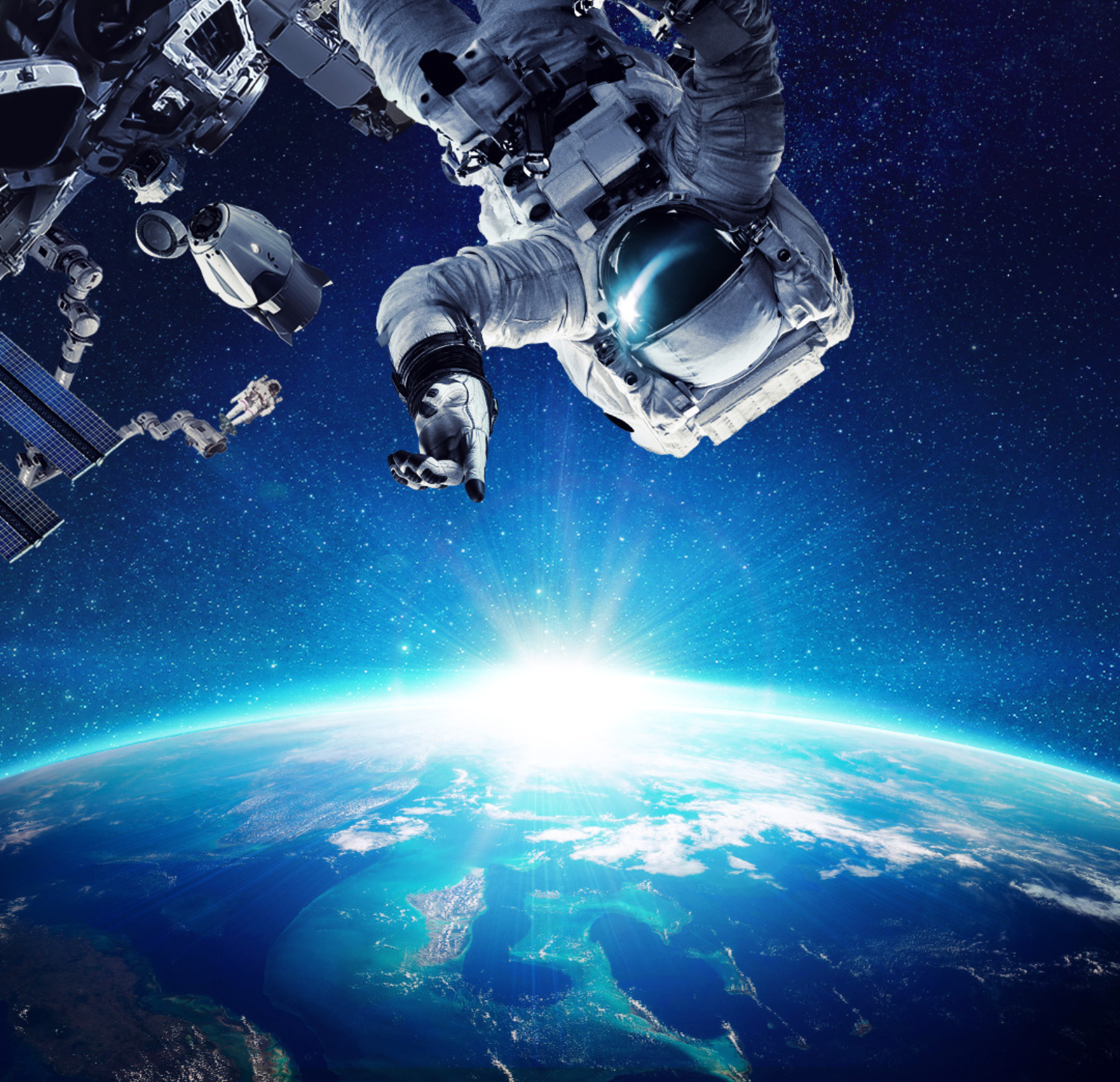 AFTER HAVING FASCINATED 300,000 VISITORS, SPACE EXPLORERS: THE INFINITE ARRIVES IN MONTREAL FEATURING NEW CONTENT CAPTURED IN SPACE, PROMISING A CAPTIVATING EXPERIENCE FOR VISITORS.
Prepare yourself for a powerful immersive experience inspired by NASA missions aboard the International Space Station. On this unique journey, you will have access to never-seen-before 360-degree videos captured in space using advanced technology. Witness breathtaking views of Earth and gain a unique perspective into the daily life of astronauts through exclusive encounters with the international crew.
Join us in Montreal's Old-Port to live an experience totally different. This exhibit will change your perspective on our home planet and the infinity of space. An impossible-to-skip activity to do at least once in your life!
THE EXPERIENCE
Embark on an hour-long immersive excursion through four captivating chapters that will reveal the many wonders of space exploration.
A JOURNEY THROUGH SPACE
This is your chance to witness the newest content captured by astronauts at the forefront of space exploration and to live a powerful journey that only a few people have had the privilege to experience in real life. Take part in the first-ever spacewalk captured in virtual reality and discover breathtaking views of Earth and majestic sunrises. It's so realistic and vivid that it feels like you're there.
EXPLORING THE INTERNATIONAL SPACE STATION
Let your curiosity be your guide as you roam freely in a 3D model of the International Space Station and travel seamlessly between the exterior and interior of the station. Observe other visitors as shimmering, celestial avatars and touch interactive orbs dispersed throughout the ISS showcase exclusive virtual reality content shot onboard and in space.
INTIMATE ENCOUNTERS WITH ASTRONAUTS
Take your immersive journey to the next level by getting up close and personal with the astronauts like never before. Gain insight into their daily life orbiting Earth, share a meal with them side-by-side, and be inspired by their remarkable personal stories. Your exclusive pass to be part of the crew has arrived!
A GLIMPSE INTO THE FUTURE
3, 2, 1… Liftoff!
Get a front row seat to NASA's rocket launch to the Moon and witness the giant spacecraft on large screens. Artemis I is the first mission in a series aimed at enabling human exploration of the Moon and Mars. Marvel at exclusive footage that foreshadows the future of space exploration.
The Critics Rave

"What makes this odyssey so fantastic is that it strikes the perfect balance between documentary, visual dazzle, sensitivity and playfulness."
Learn More →

"I was sitting next to David St-Jacques, shoulder to shoulder."
Learn More →

"The 45-minute or so experience left me tearful and in even more awe of astronauts."
Learn More →

"It's simply thrilling to find ourselves in the ISS, as if we were there, those of us who will never go into space."
Learn More →

"This new immersive experience in Montreal takes you into space, and it's surreal!"
Learn More →

"It's honestly one of the most amazing things you'll ever do in your life."

"Visitors feel like they are sitting at the same table for dinner with the astronauts aboard the ISS."
Learn More →

"It's going to leave you changed. I was literally crying, it's so immersive. and so absolutely beautiful.
Learn More →

"I am in awe. I'm not even exaggerating. It is amazing!" "Life-changing. Do not miss it."
Learn More →

"It's unbelievable. I was speechless. You feel like you are just perched atop the Space Station. You can see Earth right there, even inside the Space Station, you're hearing conversations that the astronauts are having. It's like a front row seat to something you never thought you would be able to do."

"[This] virtual reality space experience is so realistic it made astronauts cry."
Learn More →
THE VISITOR REVIEWS
Julie
"It was beyond incredible! I felt like I was actually flying on the Space Station with the astronauts. It was as if I actually got to go to space."
Jackson H.
"This was fabulous. You actually feel like you are walking in space."
Janice T.
"A once in a lifetime experience."
Tammy M.
"This was one of the most amazing things we have ever done."
A JOINT VENTURE AND CREATIVE COLLABORATION BETWEEN
FELIX & PAUL AND PHI STUDIOS